Exploring the BC Bird Trail – Near You
"Chick-a-dee-dee-dee. Chick-a-dee-dee-dee."
I'm sitting outside, soaking up the elusive sliver of morning sunshine in my north-facing yard, hot cuppa joe in hand, listening to the birds. Lately, this is the best part of my day.
Let me preface this by saying I've never considered myself a birdwatcher, and I couldn't find the pair of binoculars I thought I owned if I tried. But there's something about spending time outside and observing the birds—even from my postage stamp of urban space—that I find extremely calming. Like the sound of a waterfall, or the ocean's rhythm, except it's right on my doorstep.
I don't recognize all the winged visitors (yet), but I can easily identify the cute little black-capped chickadees with their varying calls and the American robin that likes to perch on the string of patio lights to scan for worms.
There's just one problem: Now that I'm starting to pay attention, I'm hooked… and I want to see more. It's exciting to try to identify what I'm seeing, and to learn about the kinds of birds I might see and try to pick them out.
I plan to put out some feeders and nest boxes to attract more garden birds, but I'm also interested in witnessing the mass migrations of land and shore birds that pass through British Columbia on the Pacific Flyway.
It seems I'm in luck, because there's no better place or time to do that than a trip to the new BC Bird Trail this spring.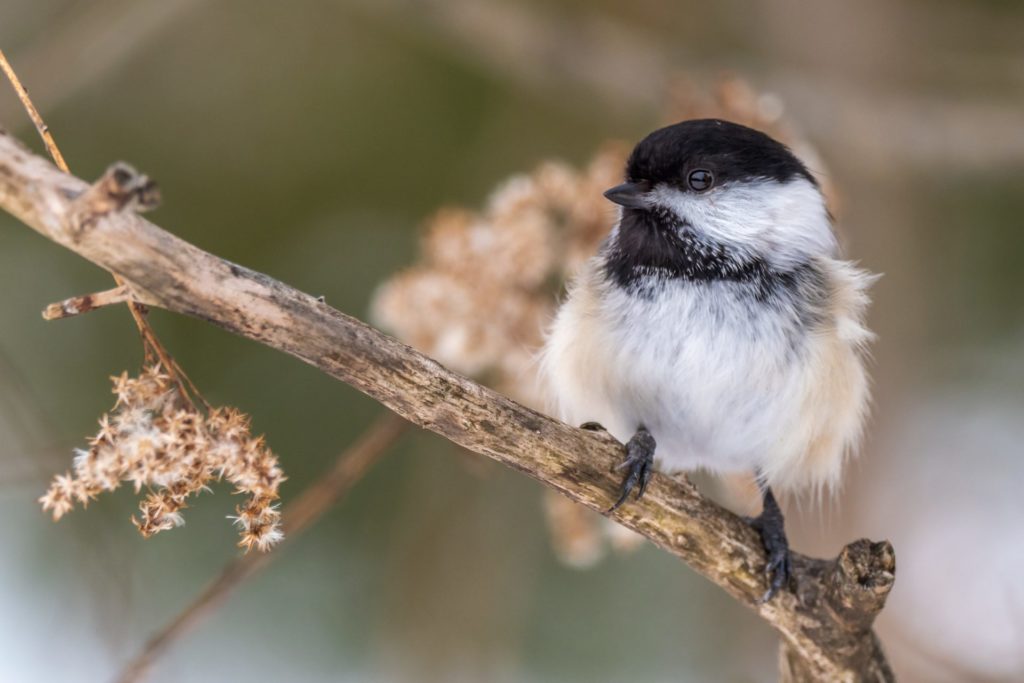 The BC Bird Trail

Here on the West Coast we are treated to some of North America's best birdwatching opportunities, and the BC Bird Trail makes it easy for even the novice birdwatcher, like me, to experience it. Birdwatchers can see birds travelling the Pacific Flyway at three distinct trails—the Richmond Delta, Fraser Valley and Central Vancouver Island trails—which serve as a complete guide for visitors to explore birding, conservation and the local communities.
In April, western sandpipers and a variety of shorebirds are moving in big numbers along the Fraser Delta—a critically important bird habitat on the Pacific Flyway. Mid April and onto mid May will be a peak time for finding land birds that have settled in BC to breed.
Given that most bird activity occurs at dawn and dusk, the spring birding season is especially convenient before summer's long days make these peak times a little too early/late for mid-week adventures. Beginners and wildlife photographers also enjoy birdwatching this time of year because the leaves have yet to develop, making it easier to spot birds in the trees.
So, what are you waiting for? Check out this guide to the BC Bird Trail and start planning a trip to your local trail this spring.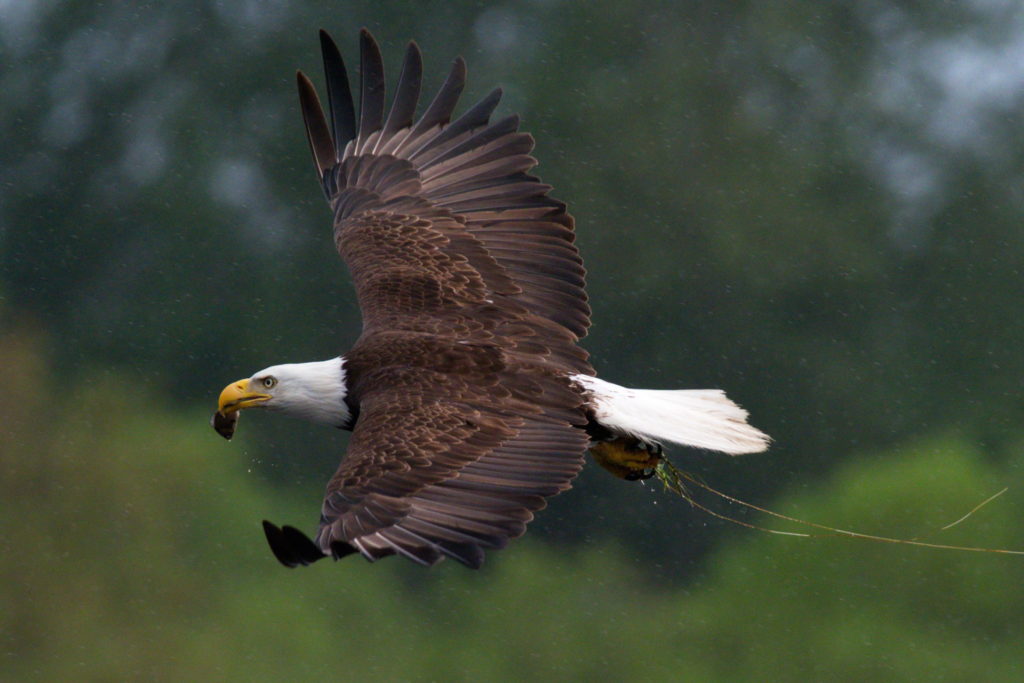 Richmond Delta Bird Trail:
For Vancouverites, the Richmond Delta Bird Trail is just a 15-minute trek out of the city and into the heart of BC's Pacific Flyway—home to some of the best birding in North America. Migratory birds travelling between South America and Alaska are drawn to this area where the mighty Fraser empties into the Salish Sea creating diverse waterways and marshlands. Birdwatchers also flock to the area to see the great blue herons, dunlin, western sandpipers, snow geese and many more species that gather here.
The Richmond Delta Bird Trail takes two days to complete as you weave through Richmond and onto Tsawwassen, Ladner and North Delta—the three communities that form Delta. Highlighting fresh seafood, seasonal produce and world-famous Asian cuisine, birdwatchers and foodies alike can enjoy the incredible diversity across these coastal communities year-round.
This spring, look out for red-tailed hawks—their wide, rounded wings and short, broad tail casting a large shadow; dark-eyed juncos, recognizable by their bright, white tailfeathers visible in flight; the flashy blue backs of barn swallows; and killdeer, the land-loving shorebirds that run along the ground searching for insects. Along the shoreline, see black oystercatchers with their pink legs, red-orange bills and yellow eyes scouring the rocks for marine life exposed by falling tides.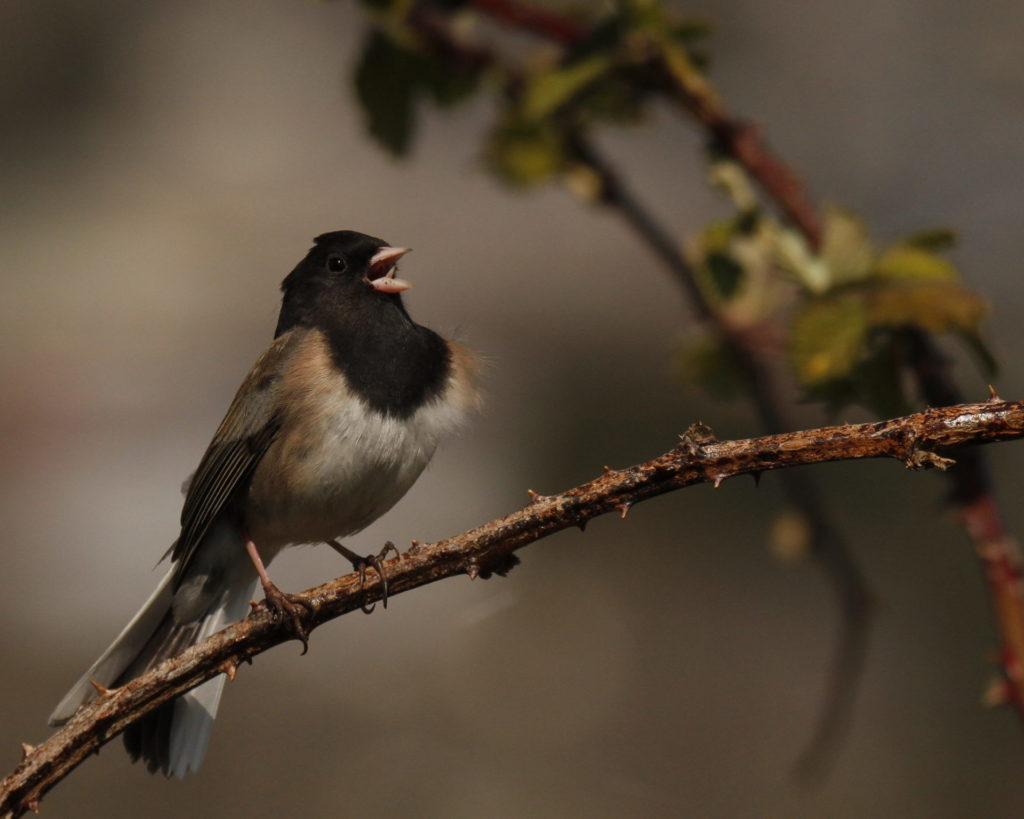 Find a list of birds you can expect to see in every season here.
Fraser Valley Trail:
The Fraser Valley Trail is located farther up the mighty Fraser from the Richmond Delta Trail. Here, the bountiful waters and marshlands encompassing BC's longest river are rich with salmon and attract more than just a few eagles and migrating waterfowl. For the committed birder it is possible to see more than 200 bird species each year.
From Langley in the west, through Abbotsford and Chilliwack, to Harrison Hot Springs two-hours east of Vancouver, there's plenty of opportunity to catch the action from wherever you're located in BC's lower mainland. Complete the four-day tour or use the detailed map and itinerary to create a birdwatching adventure that works for you!
Enjoy the many mallards, Canada geese, gadwalls with their intricately patterned plumage and buffleheads drawn to the abundant waterways of the Fraser Valley. Keep your eye out for bushtits and downy woodpeckers who also frequent this region in the spring.
Check here for a list of birds you can expect to see in every season.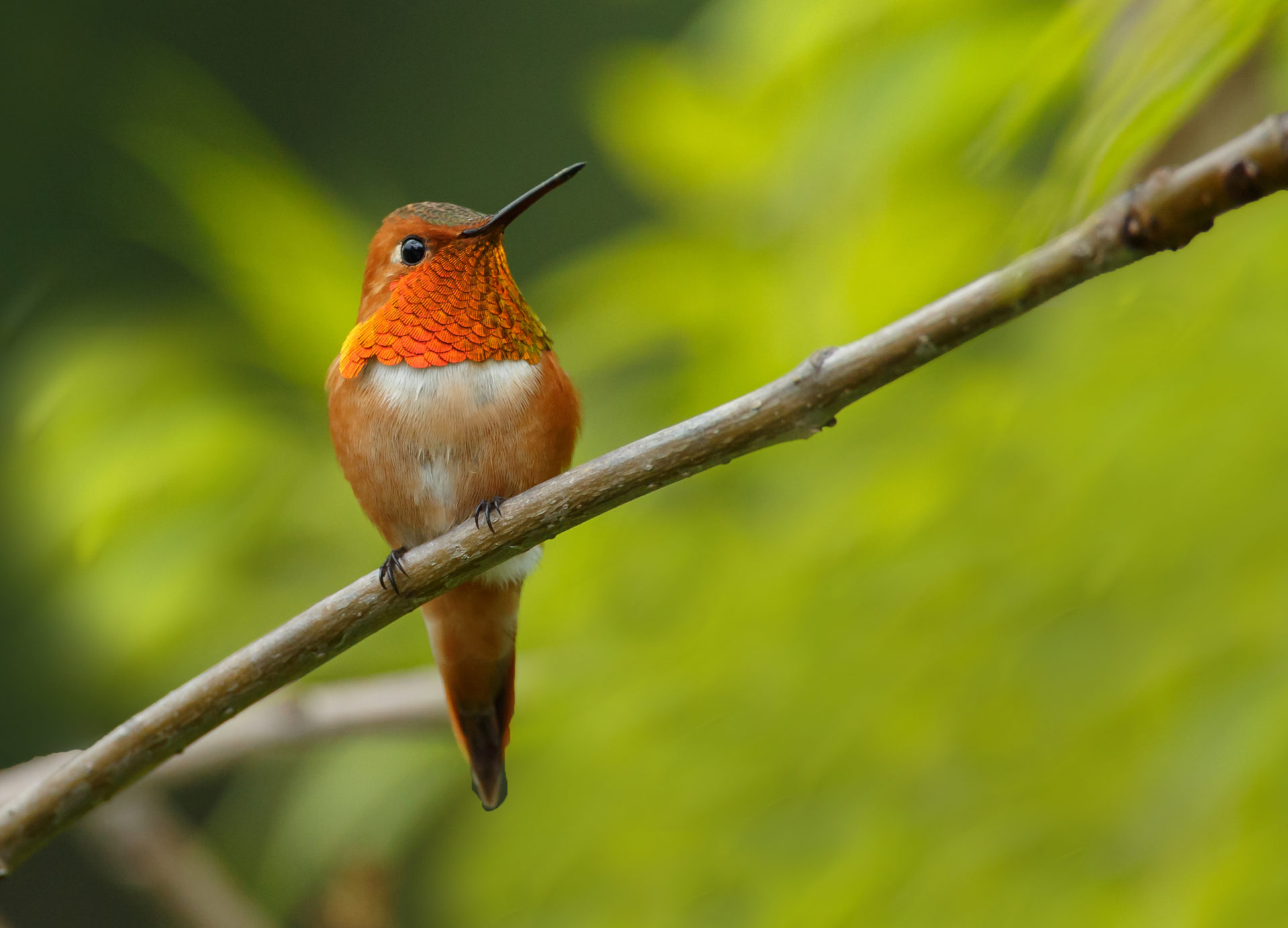 Central Vancouver Island Bird Trail:
This three-day tour of Vancouver Island's central coastline promises three things: world-class birding, spectacular scenery and small-town charm.
Start just north of Victoria in the Cowichan Valley, named the "land warmed by the sun" by the Cowichan First Nation. Explore meandering roads and coastal communities all the way to Nanaimo—the Harbour City—before heading north to Parksville. Discover first-hand why this gem of a community is called the Jewel of Vancouver Island before travelling beyond to serene Qualicum Beach.
In the spring you might see fast and stealthy Cooper's hawk; energetic Bewick's wrens with their bold white eyebrows; the gem-like colours adorning Anna's hummingbirds; dark-eyed juncos; and handsome chestnut-backed chickadees across Vancouver Island's diverse habitats that trace the Strait of Georgia, along riverbanks, estuaries and marshlands and deep into forests and alpine environments.
Find a list of birds that frequent these habitats year-round here.
Visit BC Bird Trail to learn more. Happy birding!

Vancouver Bird Celebration: May 8-16, 2021
For more birding fun check out the Vancouver Bird Celebration's week of events celebrating birds in the Greater Vancouver area. Inspired by the United Nations' World Migratory Bird Day, the Bird Celebration educates bird-nerds and new birders alike about the important role of birds in our ecosystems. Join workshops and lectures, webinars, guided walks and exhibitions across the Lower Mainland—many of which are free.