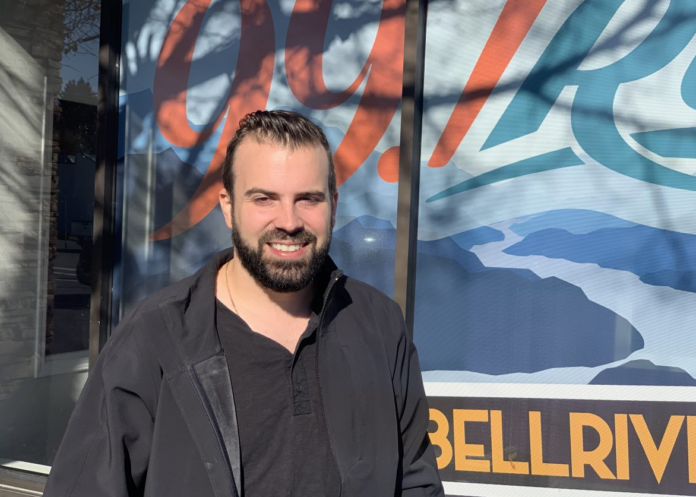 Aaron Gunn is hoping to flip the North Island-Powell River riding from orange to blue when the next federal election is called.
The documentary filmmaker and independent journalist is seeking to run as the Conservative Party of Canada's candidate for North Island-Powell River. He feels he has a good chance to win the riding, which was one of the closest in Canada last election.
In the 2021 election, incumbent NDP MP Rachel Blaney edged out Conservative candidate and Port McNeill councilor Shelley Downey by only 3.5%.
"I think most of the voters in this riding are looking for change. Traditionally it's been between the NDP and the Conservatives," he says. "Of course for the past two years, the NDP has been voting with the Liberals on everything and propping up this government, so if you really want actual change in Ottawa, there's really only one choice.
The local riding association has not yet voted on a candidate, but Gunn expects it to come soon. Meanwhile, he has endorsements from community leaders, including Campbell River Mayor Kermit Dahl.
Gunn will be holding a rally in Campbell River on November 1, at the 49 North aircraft hangar. Doors open at 6 pm. To attend, you can register on his website.