Now Playing
Bulow - Not A Love Song
04:43AM Peter Gabriel - Solsbury Hill
04:39AM Tea Party - Heaven Coming Down
04:35AM Def Leppard - Photograph
04:31AM Outkast - Hey Ya!
04:27AM Gowan - A Criminal Mind
04:24AM Camila Cabello Feat. Young Thug - Havana
04:19AM Mr. Mister - Broken Wings
04:15AM Nelly Furtado - Powerless (Say What You Wan
04:12AM John Cougar - Hurts So Good
04:09AM Mr. Big - To Be With You
04:03AM Heart - Heartless
04:00AM Shawn Mendes - There\'s Nothing Holdin\' Me Back
03:56AM Prince - Purple Rain
03:53AM Marcy Playground - Sex And Candy
03:48AM Red Rider - White Hot
03:45AM Sam Smith - Stay With Me
03:39AM U2 - Where The Streets Have No Name
03:36AM The Weeknd & Kendrick Lamar - Pray For Me
03:33AM Gensis - Misunderstanding
03:29AM Daniel Powter - Bad Day
03:25AM Roxette - The Look
03:22AM Blue Rodeo - Trust Yourself
03:18AM Imagine Dragons - Thunder
03:14AM Doucette - Mama Let Him Play
show more ↓
show less ↑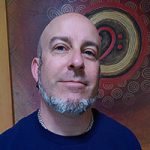 Jacob Gregory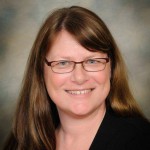 Sandra Boyd
Now Playing
Bulow - Not A Love Song
04:43AM Peter Gabriel - Solsbury Hill
04:39AM Tea Party - Heaven Coming Down
04:35AM Def Leppard - Photograph
04:31AM Outkast - Hey Ya!
04:27AM Gowan - A Criminal Mind
04:24AM Camila Cabello Feat. Young Thug - Havana
04:19AM Mr. Mister - Broken Wings
04:15AM Nelly Furtado - Powerless (Say What You Wan
04:12AM John Cougar - Hurts So Good
04:09AM Mr. Big - To Be With You
04:03AM Heart - Heartless
04:00AM Shawn Mendes - There\'s Nothing Holdin\' Me Back
03:56AM Prince - Purple Rain
03:53AM Marcy Playground - Sex And Candy
03:48AM Red Rider - White Hot
03:45AM Sam Smith - Stay With Me
03:39AM U2 - Where The Streets Have No Name
03:36AM The Weeknd & Kendrick Lamar - Pray For Me
03:33AM Gensis - Misunderstanding
03:29AM Daniel Powter - Bad Day
03:25AM Roxette - The Look
03:22AM Blue Rodeo - Trust Yourself
03:18AM Imagine Dragons - Thunder
03:14AM Doucette - Mama Let Him Play